from the cove of the bay to the open back
We have carried out projects from small cottage piers to massive boat docks, floating bridges and always floating structures for light traffic. NC Marine has more than 30 years of experience in the design and construction of passenger, boat and villa piers. Customers include ELY centers, municipalities, cities and private parties in Finland and the Nordic countries.

NCC Infrastructure Division / AlfaBryggan Ab / Tollare bro
Approximately 100 m long light traffic bridge, installed without bottom anchoring. (Bottom anchoring is not permitted due to bottom sediment containing contaminants). Curved shape suitable for the environment at the request of the customer. Also works well as a shock absorber. Design and implement contract.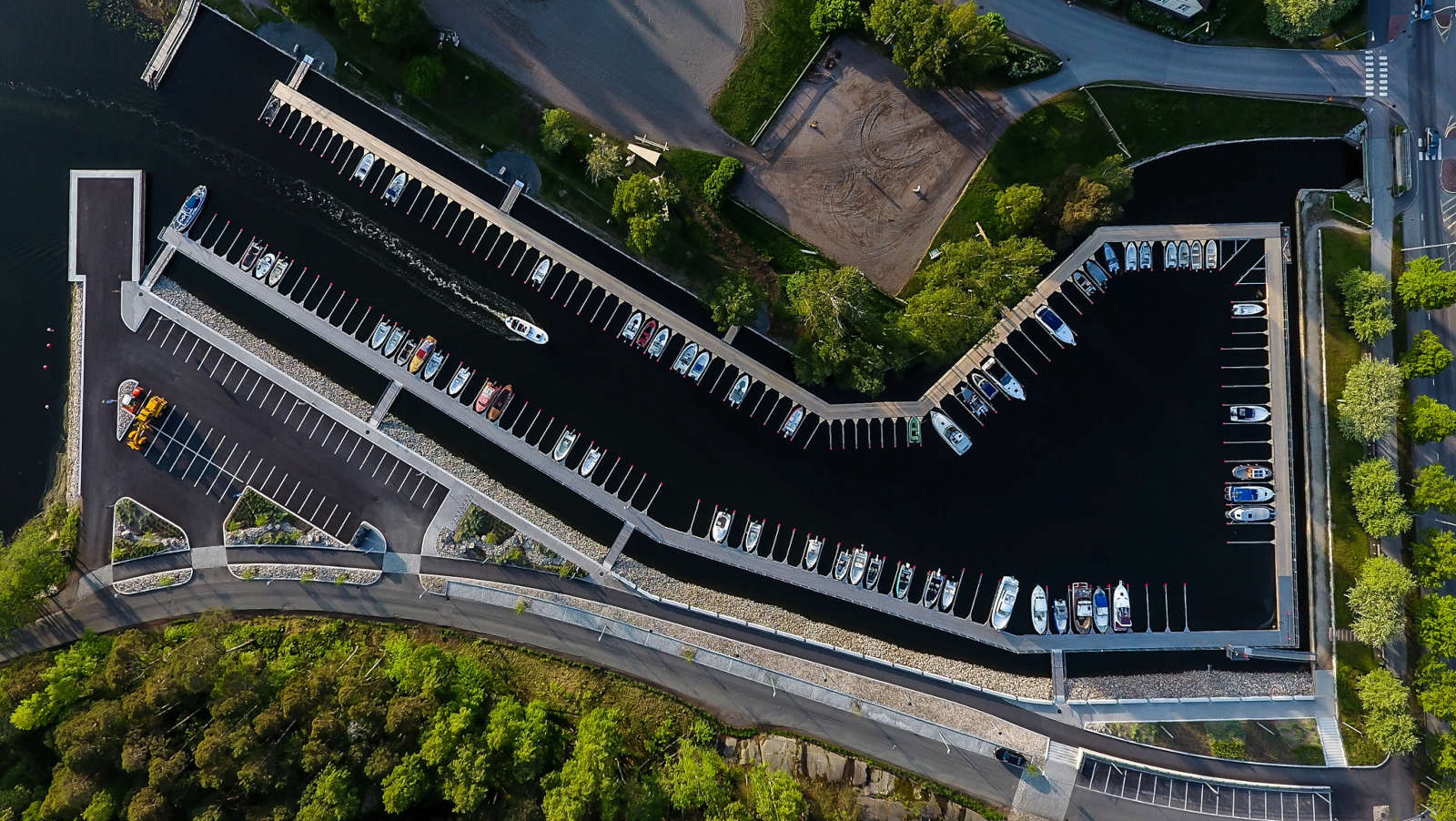 Boat dock in the Syväraumanlahti basin, a total of 470 m long, fully integrated steel tube pontoon dock following the shores. In addition to the epoxy coating, underwater parts are protected by a cathodic protection system connected to the mains with non-wearing anodes. There are 10 access bridges leading to the pier, one of which is truly unobstructed at all water levels. Pier lighting with LED lights integrated in steel railings.
City of Pori / "Niittäjänsilta"
Floating, barrier-free, light traffic bridge across the river in front of the Pori housing fair area, length 70 m. Underpass for boats, free opening. 8 mx 3.6 m. Design and Execute Contract.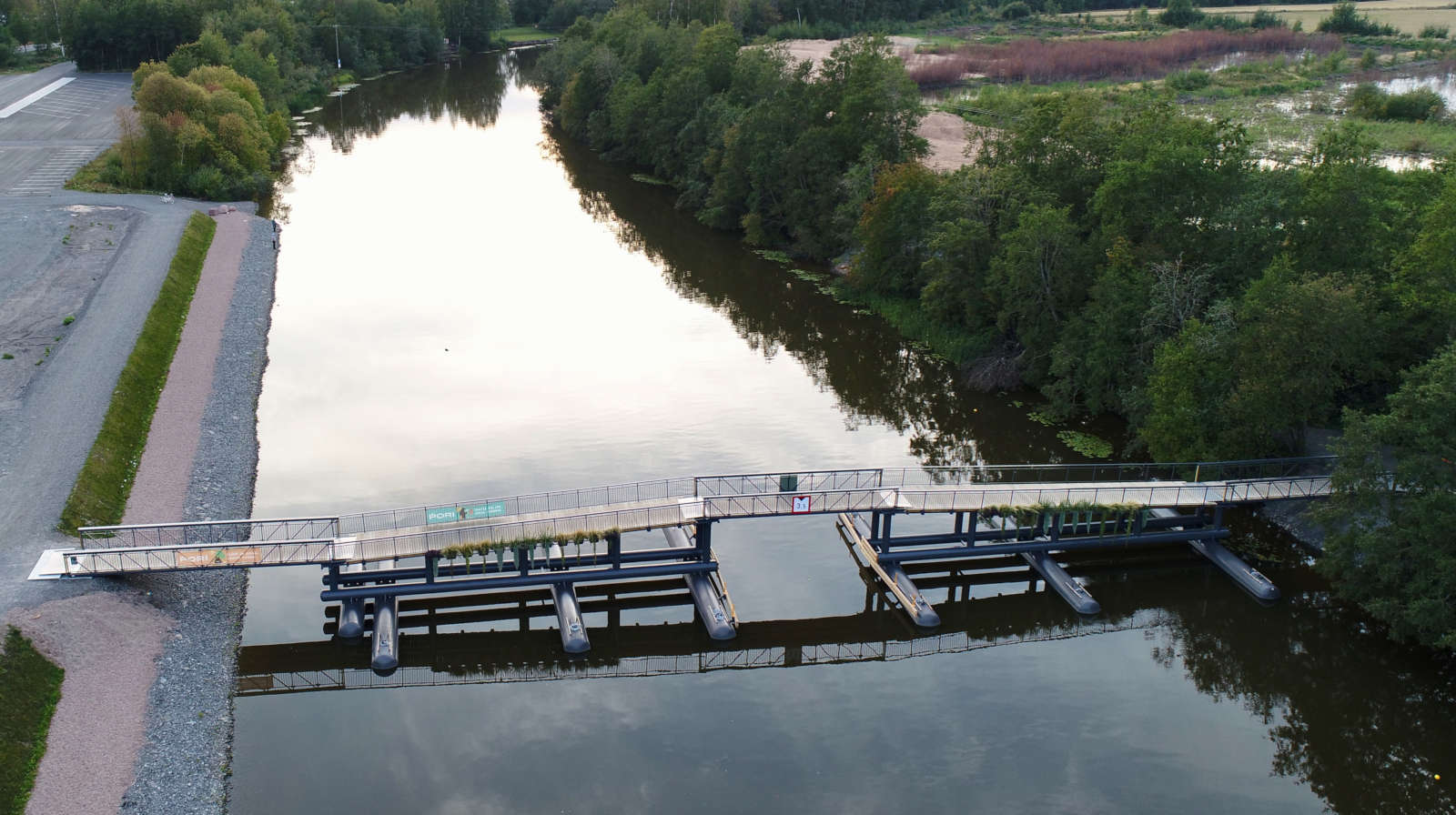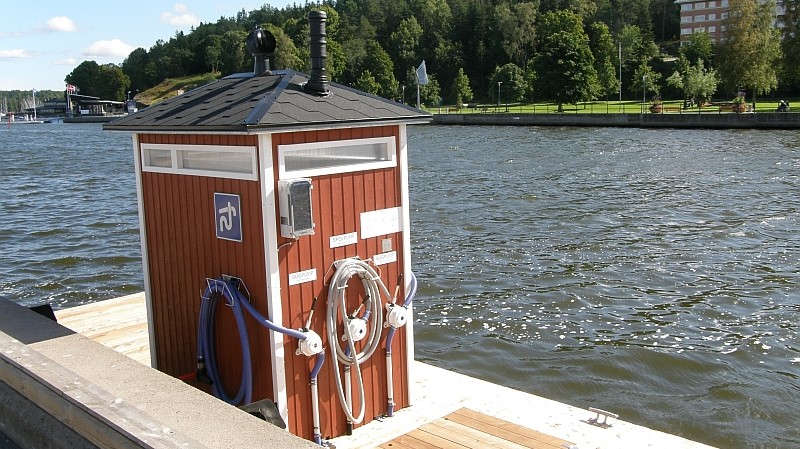 Design, construction and delivery of Rti-Septi WC floating environmental pier (boat suction emptying + WC building on deck)
Swimming dock + diving tower (unified steel tube pontoon structure) + changing room + children's swimming dock + separate boat dock, design, delivery and installation in connection with the total renovation of the Kalettomanlahti harbor area.